Haru is located on Peach St. in Atlanta, GA, known for its vast array of Japanese restaurants. How to highlight a new restaurant when it is located in such a homogeneous environment? The idea was to create a younger and more relaxed atmosphere, inspired by the urban culture of Tokyo. 
Main Menu and Beverage Menu: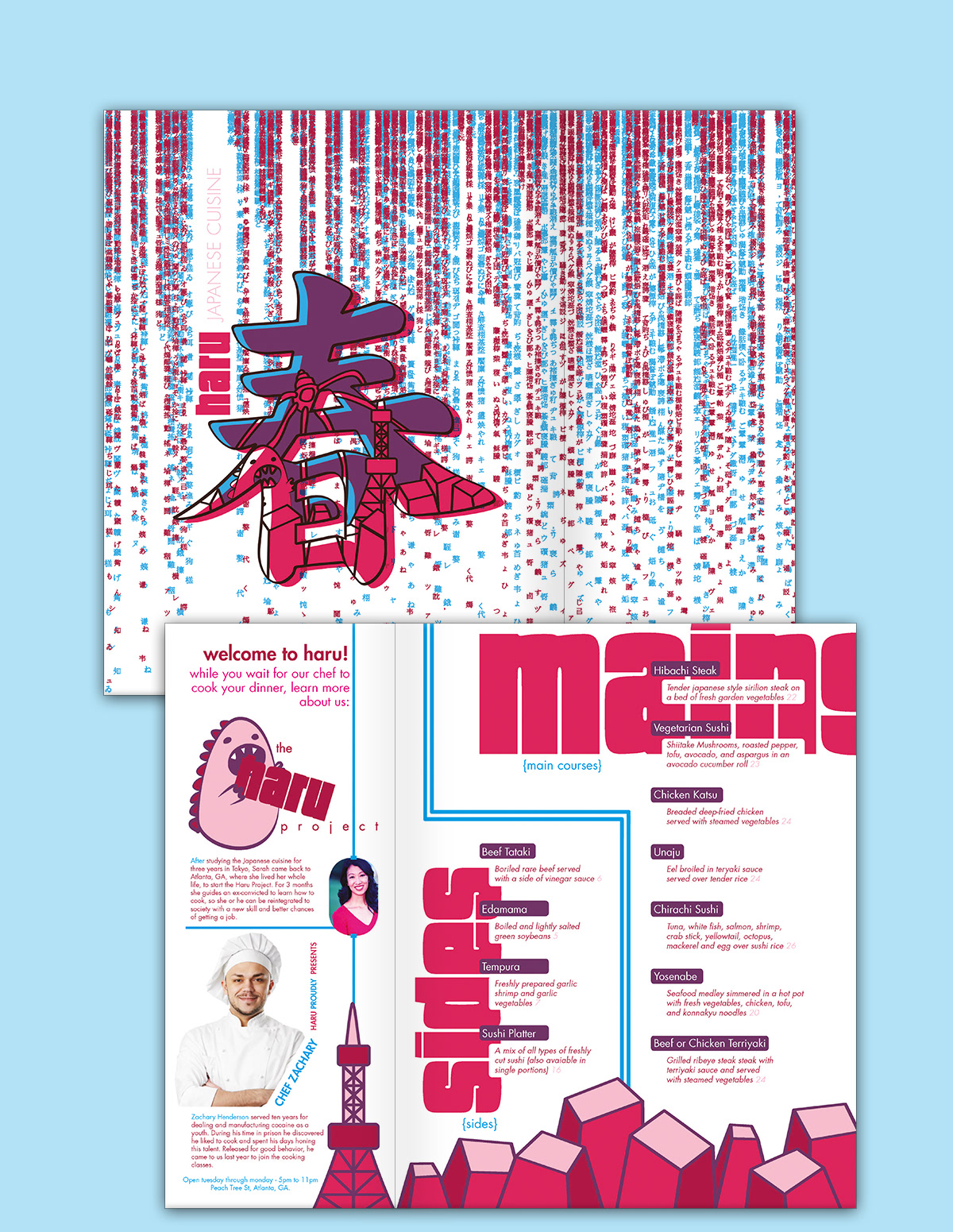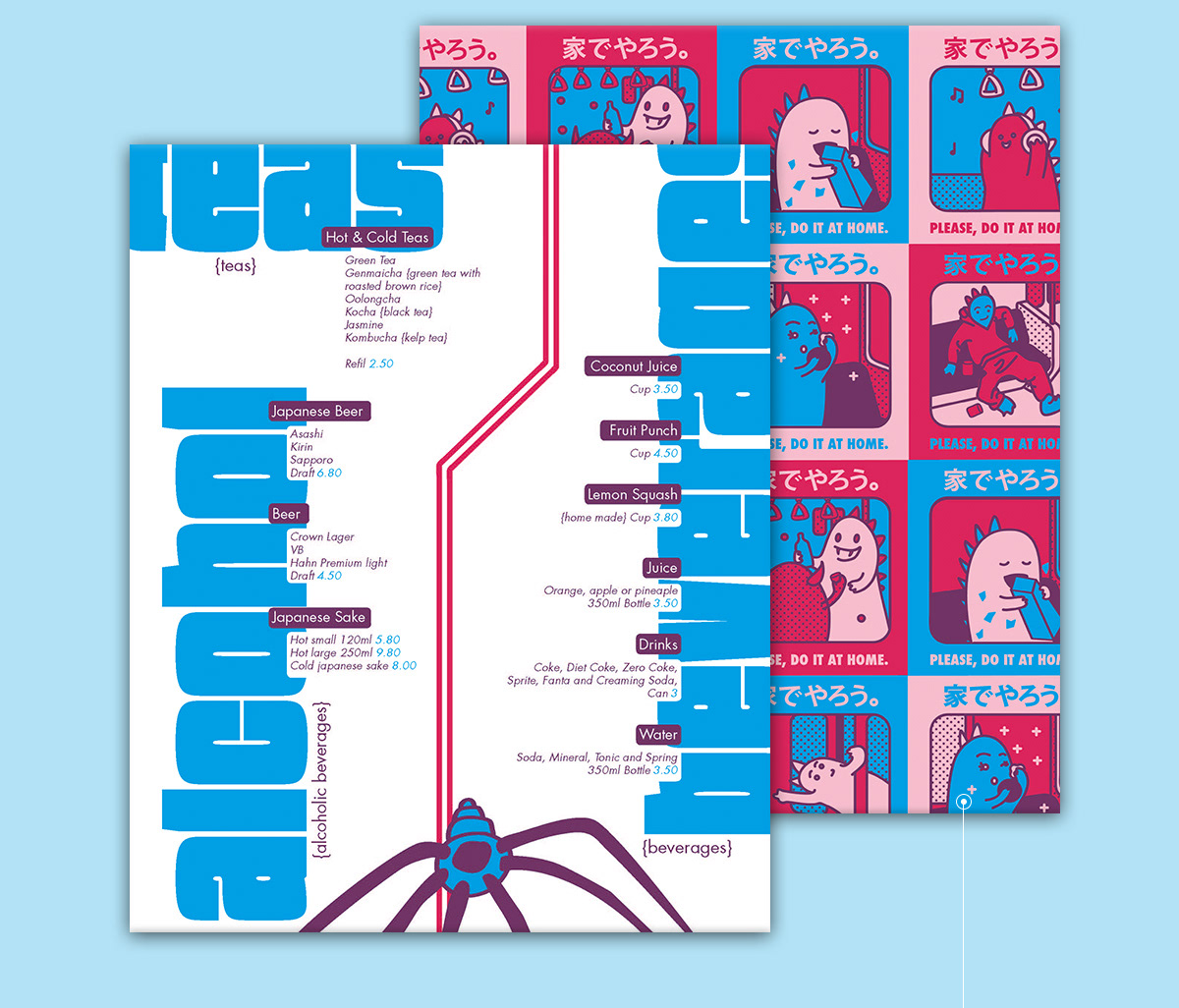 As part of the briefing we were asked to create a full backstory to our project. So in addition to a restaurant, Haru would be a social project dedicated to reintegrate former prisoners into society. Part of the income would go to a restaurant-run culinary professionalization course that would eventually give students a temporary place to enter the job market with curriculum experience. Here are some pages of the cookbook used during the course.